BOARD OF DIRECTORS
Matt Celenza (Chair)
Matthew Celenza, a Managing Director at Merrill Lynch has 15 years of wealth management experience. He has worked in the financial services industry since 1995 and over the course of his career Matt has worked closely with ultra-high net worth families to develop and implement comprehensive, holistic, wealth management strategies that meet their stated objectives. Matt was born in Niagara Falls, NY, and holds a bachelor's degree with honors in Finance from Niagara University. He resides in Los Angeles with his wife and two sons and is actively involved in school activities, several charities and youth sports in his community.
"A Better LA makes Los Angeles a city we can all be proud to call home."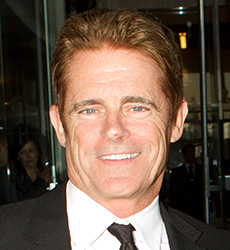 Robert A. Hoff
BS Bucknell University 1974 MBA Harvard University 1978 General Electric Company. Then 35 years in the venture capital industry as General Partner of Crosspoint Venture Partners. Board member of ABLA since 2006. Recently served as Interim Executive Director of ABLA.
"ABLA has been instrumental in reducing violent crime in Los Angeles County by 50%. Now that there is hope, lets give the children opportunity."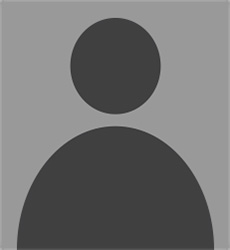 C. Evan Knapp
C. Evan Knapp
Don Kurz
Don is Chairman and CEO of Omelet LLC, a pioneering firm operating at the convergence of marketing, media, entertainment and technology. He has an extensive background as an entrepreneur and business leader, including successfully taking a company public on the NASDAQ National Market. Don serves on the Board of Trustees of Johns Hopkins University, where he earned his undergraduate degree and was a key player on the NCAA Division 1 national championship lacrosse team. He also has an MBA from Columbia University.
"Every person in our city has a right to a quality education and a safe environment. We all have a responsibility to our fellow citizens to ensure we do everything in our power to support this right. A Better LA is remarkable organization that is doing the critical and hard work to markedly improve our city for the benefit of all its citizens. It is an honor to be part of A Better LA."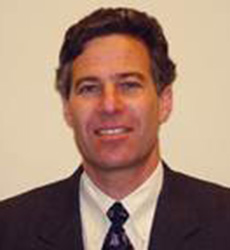 Herb Perlmutter (Treasurer)
Herb is a partner with Deloitte & Touche LLP, where he serves as the Partner-in-Charge of the LA audit practice. Herb graduated from USC with a B.S. in Business and emphasis in accounting. In 2007, he was honored as the Leventhal School of Accounting's distinguished alumnus award and serves on the Leventhal School's Board of Advisors.
Sharon Stone
Sharon, an Actor, Producer, Director, Activist and Humanitarian, has appeared in over 40 films and was nominated for an Oscar for her work in "Casino." In addition Sharon has raised millions for charities such as AMFAR, Planet Hope, Cinema Against Aids, and the Elton John Aids Foundation. Sharon is a single mother of her three beautiful sons, Roan 11, Laird 6, and Quinn, 5.
(Click thumbnail for more)
ADVISORY BOARD
Ray Bercini
Los Angeles County Sheriff
Ray is a 27-year veteran of the Los Angeles County Sheriff's Department. He is currently co-managing the LA Regional Human Trafficking Task Force. His prior assignment was working as a gang investigator with Operation Safe Streets Bureau and was the law enforcement liaison to street gang Intervention outreach programs. Over his career he has worked several other assignments, which include, the County Jails, Street Patrol, Schools, Community Policing, Narcotics, Gang Enforcement, Gang Investigations and Intelligence. He has been involved in programs working with inter-city youth and families who live in gang-infested neighborhoods throughout Los Angeles County. He has facilitated and taught cognitive based skills courses to professional staff, parent groups, youth and gang members. He is one of the founding members of "A Better LA."
Lynne Macer Rhodes
Community Advocate
After receiving her graduate degree from the Price School of Public Policy at USC, Lynne spent seven years as administrator of a public program designed to divert young first-time offenders out of the juvenile justice system and into a more supportive environment. After shepherding the program through 5 funding cycles, Lynne's career took a turn to the private sector, at the Walt Disney Company's Imagineering Division, where her first assignment was to write and secure a $15M grant from a consortium of federal agencies. Lynne spent the next twenty-five years at Disney in roles ranging from Manager of Research and Planning, to Director of Program Development, and culminating as Producer on billion-dollar creative and construction projects worldwide. Following her retirement, Lynne immersed herself in a lifelong passion as advocate for social justice in South Los Angeles. She joined A Better LA in 2008, engaging at the grass-roots level, rolling up her sleeves and learning first-hand how to best support communities in need while also assisting A Better LA leaders with program planning and implementation.
Scot Obler
CPA
Scot is a graduate of the USC Marshall School of Business, a CPA, and currently president of Allen Packaging Company in Tustin, CA – a packaging distribution company serving Southern California. Scot became involved with A Better LA in 2007 as a volunteer, and continues in that role which now includes event planning and photography. Scot also supports and volunteers with several areas of USC, including 20 years of membership in the athletic department's Board of Counselors. He also is involved in event support for A Better LA by USC Marshall's annual "Challenge for Charity" (C4C) program and the athletic department's community outreach program.
Francisco Ortega
City of Los Angeles Human Relations Commission
Francisco graduated from the University of California Santa Cruz in 1998 with a Bachelor of Arts degree in Literature. Between 1999 and 2004 he served as Community Mentor Liaison for the Puente Project at the University of California Office of the President. For the last nine-and-a-half years Francisco has worked at Los Angeles City Hall. He is currently Senior Human Relations Advocate for the City and is a passionate champion for the improvement of inter-group relations for the City of Los Angeles. He has worked closely with LAPD to strengthen community/police relations through innovative solutions and community engagement. Francisco's focus continues to be on coalition building in sectors of the city that continue to experience conflict and strife. He is a continual advocate for community stakeholders whose voices are seldom heard in order to link people together and improve the quality of life for all. Francisco remains excited about new partnerships and the potential for real and sustainable change.
Ed Robillard
Inspire Charter Schools
Ed earned his bachelor's degree in mechanical engineering from Worcester Polytechnic Institute, his master's in business economics from the University of California, Santa Barbara and his doctorate in educational leadership from the University of Southern California. He has been a school administrator and teacher since 1988. Dr. Robillard currently serves as the Principal at Holy Family High School in Glendale California. He is also the President and founding Board member of Inspire Charter School, an independent study charter school serving over 2,000 students throughout southern California. Prior, he was the founding Board President of the Academy of Science and Engineering Charter School. Ed most recently served as the Principal of Santa Clara High School in Oxnard from 2011 through 2015. He was employed by the Los Angeles Unified School District from 1988-2009. Ed taught mathematics at Jordan High School and South Gate High School. He served eight years as Assistant Principal and Principal of Manual Arts High School and was the founding Principal of West Adams Preparatory High School. He became the Chief School Administrator of MLA Partner Schools in 2009. He is a retired Commander in the United States Naval Reserve.
Jack Sims
Los Angeles County Probation
Debra Warner
Full Professor - Forensic Psychology, Chicago School of Professional Psychology
Debra received her Master of Arts and Master of Education in counseling psychology from Columbia University, Teachers College, in New York City. She completed her doctorate in Forensic Psychology from Alliant International University, in Fresno. Debra is currently an Associate Professor for the Los Angeles campus of The Chicago School of Professional Psychology's Psy.D. in Clinical Forensic Psychology. She has also served as Special Assistant to the Dean of Academic Affairs: Diversity and Community Engagement and Lead Faculty for the Forensic Psychology department for Los Angeles and Irvine. In 2009 she received awards and recognitions for community engagement from the Los Angeles City Attorney, the Department of Defense, the Los Angeles Police Department and The Chicago School of Professional Psychology. In 2013 she was given a distinguished teaching award for Outstanding Public Service Teaching. She now focuses her clinical practice on male survivor issues of abuse, violence and trauma. Currently, her research focuses on diversity issues connected to forensic community mental health and male survivor trauma. It should be noted that in all of her professional endeavors she involves students for professional development.
STAFF
Jeri Edwards
Community Liaison