BOARD OF DIRECTORS
"Being 3rd generation from Los Angeles, I immediately saw Pete Carroll's vision and jumped right in!"
Bob Best (Secretary)
Bob Best founded Westar Associates in Costa Mesa, California in 1980. Westar develops shopping centers and apartments primarily in Southern California. Projects to date exceed 5 million square feet and $1 billion. Mr. Best received BS and MBA degrees from the University of Southern California. He has served on numerous boards, including the USC Lusk Center for Real Estate, USC Athletics, and Pete Carroll's A Better L.A.
"There are so many worthy charitable institutions, it is sometimes difficult deciding where to donate your time or resources. Such is not the case with A Better LA. This very unique collaboration of Law Enforcement, Intervention workers & Ex Gang Members REALLY WORKS! It is saving lives & making Los Angeles a safer & better place to raise a family and/or run a business. I thank Pete Carroll for talking me into A Better LA. It has been worth every minute."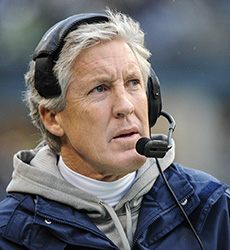 Pete Carroll (Co-Chair)
Coach Pete Carroll is entering his fourth season as head coach of the NFL's Seattle Seahawks following a historic nine-year run at USC, where he led the Trojans to seven straight Pac-10 conference championships and two national titles. Besides football, Carroll is also well known for his work with youth in the inner-city, as he founded the A Better LA and A Better Seattle charities that aim to rid the streets of gang violence and offer hope to disadvantaged communities.
"Seeing A Better LA continue to make an impact in Los Angeles is so special and meaningful to us all as we hit our 10-year anniversary. We are so grateful for all the work and energy everyone has poured into these efforts, and we are so fired up to see how we can keep growing and making LA a better place."
Matt Celenza (Co-Chair)
Matthew Celenza, a Managing Director at Merrill Lynch has 15 years of wealth management experience. He has worked in the financial services industry since 1995 and over the course of his career Matt has worked closely with ultra-high net worth families to develop and implement comprehensive, holistic, wealth management strategies that meet their stated objectives. Matt was born in Niagara Falls, NY, and holds a bachelor's degree with honors in Finance from Niagara University. He resides in Los Angeles with his wife and two sons and is actively involved in school activities, several charities and youth sports in his community.
"A Better LA makes Los Angeles a city we can all be proud to call home."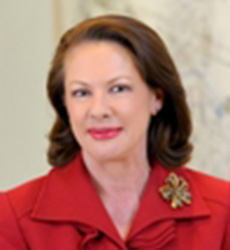 Lori Forthmann
Lori is a Vice President of True Capital with over 14 years of investment advisory experience. She works predominantly with NFL players and other high net worth individuals helping them create successful investment plans that will protect and preserve current assets and income and build wealth that will be sustainable over the long term. Lori has been a member of the NFLPA Financial Advisory Program since 2006 and participates in financial presentations and seminars at several of the NFL team facilities.
Shane Foley
Shane Foley is a Private Banker for the Pasadena region of Wells Fargo Private Bank. Mr. Foley works with clients to understand their needs and then coordinates a team of specialists to provide clients with wealth management services, including banking, credit, investment management and trust and estate services through Wells Fargo Bank, N.A., as well as brokerage services through Wells Fargo Advisors, LLC. Shane received his BA in Political Science and Communications from USC in 1991.
"A Better LA is about reducing gang violence, saving lives, and uniting people to make LA a better place for everyone."
Pat Haden
Patrick Haden is the Director of Athletics at his alma mater, USC where he administers 21 athletic programs with over 600 student athletes. He also serves on the faculty of both the Annenberg School of Communications at USC and the Marshall School of Business. He was a General Partner of Riordan, Lewis & Haden ("RLH"), a private equity firm, from 1987 until 2010. Pat graduated from USC (Magna Cum Laude and Phi Beta Kappa) in 1975 and was awarded a Rhodes scholarship to Oxford University in England. He graduated from Oxford in 1978 with a degree in Philosophy, Politics and Economics and received his J.D. from Loyola Law School in 1982.
Robert A. Hoff
BS Bucknell University 1974 MBA Harvard University 1978 General Electric Company. Then 35 years in the venture capital industry as General Partner of Crosspoint Venture Partners. Board member of ABLA since 2006. Recently served as Interim Executive Director of ABLA.
"ABLA has been instrumental in reducing violent crime in Los Angeles County by 50%. Now that there is hope, lets give the children opportunity."
C. Evan Knapp
C. Evan Knapp
Don Kurz
Don is Chairman and CEO of Omelet LLC, a pioneering firm operating at the convergence of marketing, media, entertainment and technology. He has an extensive background as an entrepreneur and business leader, including successfully taking a company public on the NASDAQ National Market. Don serves on the Board of Trustees of Johns Hopkins University, where he earned his undergraduate degree and was a key player on the NCAA Division 1 national championship lacrosse team. He also has an MBA from Columbia University.
"Every person in our city has a right to a quality education and a safe environment. We all have a responsibility to our fellow citizens to ensure we do everything in our power to support this right. A Better LA is remarkable organization that is doing the critical and hard work to markedly improve our city for the benefit of all its citizens. It is an honor to be part of A Better LA."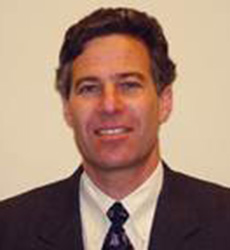 Herb Perlmutter (Treasurer)
Herb is a partner with Deloitte & Touche LLP, where he serves as the Partner-in-Charge of the LA audit practice. Herb graduated from USC with a B.S. in Business and emphasis in accounting. In 2007, he was honored as the Leventhal School of Accounting's distinguished alumnus award and serves on the Leventhal School's Board of Advisors.
Sharon Stone
Sharon, an Actor, Producer, Director, Activist and Humanitarian, has appeared in over 40 films and was nominated for an Oscar for her work in "Casino." In addition Sharon has raised millions for charities such as AMFAR, Planet Hope, Cinema Against Aids, and the Elton John Aids Foundation. Sharon is a single mother of her three beautiful sons, Roan 11, Laird 6, and Quinn, 5.
Mauricio Umansky
Mauricio Umansky
ADVISORY BOARD
Francisco Ortega
City of Los Angeles Human Relations Commission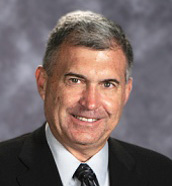 Ed Robillard
Academy of Science and Engineering - Charter School
Ray Bercini
Los Angeles County Sheriff
Jack Sims
Los Angeles County Probation
Curtis Woodle
Los Angeles Police Department
Joe Mendoza
Department of Parks and Recreation, County of Los Angeles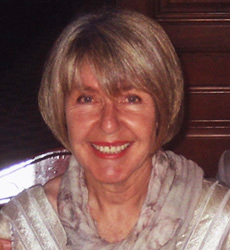 Lynne Macer Rhodes
Community Advocate
Scot Obler
Community Member
STAFF
Rachana Anthony
Managing Director
Jeri Edwards
Community Liaison