LA Uncovered
February 26, 2014
Join us on June 5 at SIREN STUDIOS CUBE to celebrate the vibrant culture that has made Los Angeles the extraordinary city it is today. Uncover the City's best food, art, and music, but most importantly, uncover the true spirit of the Los Angeles community.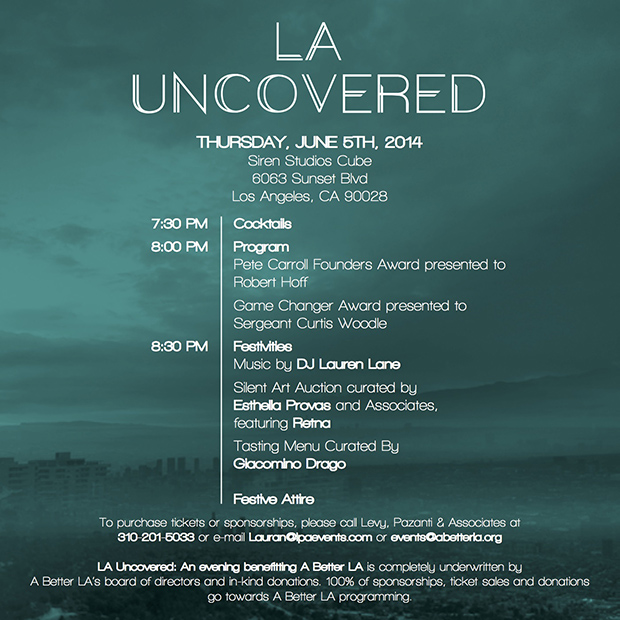 Follow our latest announcements on Facebook and Twitter, and check back here often for updates!
To learn more, or purchase tickets or sponsorships for LA Uncovered, please call Levy, Pazanti & Associates at 310-201-5033 or email Lauran@lpaevents.com or events@abetterla.org.