Peace in the Hood
January 3, 2014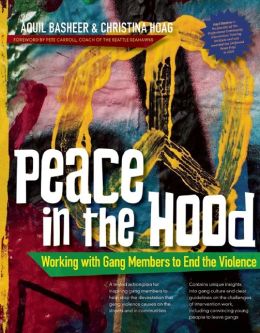 ABLA Funded Partner Aquil Basheer's new book, Peace in the Hood, out later this year, presents a unique, never-before-seen look into the world of gang intervention.
Peace In the Hood evokes the reality of gangland warfare but also acknowledges the possibility of peace. Written by Basheer, a pioneer of the interventionist movement, it documents the lessons he learned from over 40 years of working in inner cities.
This book is designed to teach anyone how to be an interventionist, offering clear guidelines on the necessities of intervention work, including understanding the gang mindset, learning how to evaluate rumors for truth, and convincing young people to leave gangs. Each chapter deals with one key aspect of peacemaking, and the advice comes with anecdotes from Basheer's own life.
Peace In the Hood includes real-life accounts of Basheer's interactions with gang members offering unique insight into gang culture. Its descriptions of the fairly new field of peacekeeping and intervention with its mix of story and advice make it both a perfect tool for students and teachers who study social justice and anyone simply looking for a fascinating read. Being the first book to offer a detailed description of the process of making peace within gangs, it's a must-read for anyone seeking a deeper understanding of gangs and the efforts to make peace within them.
Read excerpts and pre-order the book at Barnes and Noble by clicking here. Release date is July 15, 2014.